" Yoga teaches us to cure what need not be endured and endure what cannot be cured. " B.K.S. Iyengar
​
Private sessions for individuals, couples or small groups, that focus on health and wellness for body heart and mind.
​
​
Support for relief and management of many conditions, such as:
pain (back pain, pelvic pain, rotator cuff, frozen shoulder, muscular aches and tension)

mobility issues

arthritis

fibromyalgia

stress

fatigue

anxiety

depression

respiratory problems (asthma, COPD)

digestive problems (IBS)

rehabilitative recovery from illness, surgery and injury

women's health (e.g. pregnancy and post-natal issues, peri-menopause and menopause, relationships)

life changes and challenges

a yoga therapist can also act as a guide and support during life shifts, healing crises and for giving direction during personal, emotional and spiritual change.
​
Private yoga sessions can also be helpful in developing your own practice if you are already a practitioner and want to take your practice to a different level with mentoring and support.
As i am also a trained massage therapist i may also use massage and body work to help treat certain conditions, as well as to release tension and assist alignment and body awareness.
​
Part of yoga's philosophy is to develop awareness, self-knowledge and inner ease, to bring us closer to our whole and true selves. towards balance in body, heart and mind. A yoga therapist is a companion, guide and support on this path. It is a road we travel together.

​
​
"The sun shall always rise upon a new day and there shall always be a rose garden within me.
Yes, there is a part of me that is broken, but my broken soil gives way to my wild roses."
― C. JoyBell.
​
​
What happens in the first session?
The client completes a detailed health questionaire. This covers physical health, medical conditions, mental and emotional issues and lifestyle. The therapist discusses this and uses other diagnostic tools (e.g. postural and movement analysis) to get a clear view of the client's needs and conditions.

Other issues may be discussed (e.g. lifestyle) to support the client in getting the best from their home practice and follow up sessions. Remember, yoga is a process of developing self enquiry and awareness, not just an excercise programme. it is a way towards developing health and wellness on every level of our being, and in our daily life.

The therapist teaches a series of yoga practices to the client, based on the clients interests and primary needs. This may include therapeutic movements, relaxation, breathing techniques, meditation, chanting. This sequence is a practice for the client to do at home

Massage and manual mobilisation may be used if necessary, with the clients agreement, to assist in releasing tension and developing bodily awareness.
​
What happens in follow up sessions?
The home practice sequence is discussed. If the client has any questions about or issues with the practice these are taken into account.

The therapist takes the client through the sequence again, along with adaptations. Adaptations make the practice more suitable and effective, and will evolve over time. Sometimes a particular asana (for example) may be uncomfortable or the client just doesn't like it and so we may decide to leave it out of the sequence, or it is ineffective it may need to be developed into a deeper version of the pose. Or perhaps a client sometimes has lots of energy, but is sometimes very fatigued and so will need a variety of sequences that meet these needs on different days.

As the client-therapist relationship evolves the practice will evolve too. it will be based on the therapist and clients developing understanding of the issue. We are not fixed, static beings, but evolving organisms. Because yoga can effect powerful and subtle changes in body, heart and mind, the practice needs to be able to shift and evolve with the clients needs.
​
What is yoga therapy?
Yoga Therapy integrates traditional yoga techniques and philosophy with western medical and psychological knowledge, to support people towards health and well being on all levels and according to the needs of each individual.
Being a truly holistic system, a therapist treats each person as an individual rather than using a "one-treatment fits all' approach.
yoga therapy can work on all levels: physical, mental, emotional, energetic or spiritual. The client works on the level that they need and are interested in.
Yoga therapy works on the principle that our mind, emotions and physical well being are linked.
Developing self-reflection, awareness, calm, clarity and relaxation supports and empower clients to be actively engaged in their own healing process. (e.g. recognising contributing lifestyle habits, creating personal aims and intentions). This is supported by 'neuro-plasticity' – the scientifically proven fact that we are able to create positive and permanent changes in our mental outlook on life, actually forging new neurological pathways. This is a key way in which yoga differs from other therapies – it's ability to affect these changes, consciously, and all all levels.
The yoga therapist will use a number of diagnostic tools to gain detailed understanding of the client's condition and primary needs. e.g. postural assessment, pain assesment, discussion of mental and/or emotional state, lifestyle, health questionaire, movement assessments.
Combining the therapist's knowledge of yoga, with the clients self-knowledge leads to the practice sequence being created. This is a manageable practice that the client can do at home which may include any of the following – asanas, relaxation, breathing practices, meditation, chanting, mudras and perhaps lifestyle tips e.g. nutrition, exercise, postural alignment, pain management, recognition of contributing habits. The client and therapist continuously work together with this sequence, adapting or changing it, as the client's condition or needs change. This practice is intended to help them to manage and transform their condition in a safe, effective and enjoyable way, whilst encouraging self awareness, personal empowerment and healing.
​
​
Download 75 Health conditions benefitted by Yoga Therapy and supporting research articles.
Download "The Scientific Basis of Yoga Therapy by Timothy McCall here.
​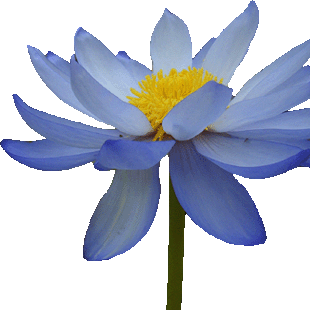 Costs
​
First session €75 (hour and half)
Follow up sessions €50 / €180 for 4 paid in advance
Discounts available for medical card holders
​
Please note:
Bookings need to be made in advance.
Cancellations less than 24hrs from appointment will incurr a cancellation fee.